Reach The Beach!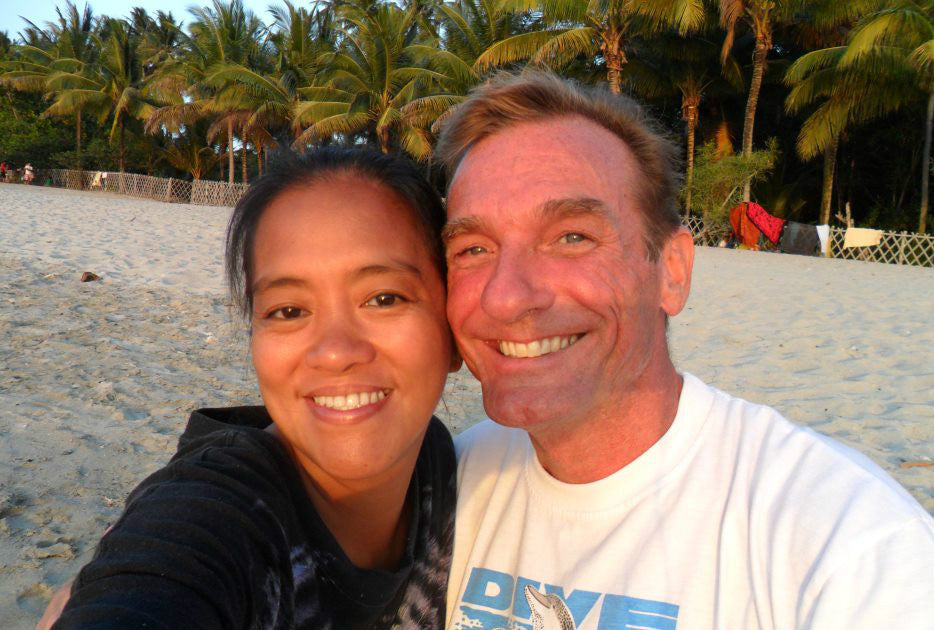 Welcome to Isleitudes!
Aloha, Howdy, Mabuhay!  We're glad you're here.
Please allow us to introduce ourselves.  We're David and Veronica Pyle.  We first began the Isleitudes adventure in August, 2015.  We were inspired to share the laid back styles that appealed to us with all of you.  We've had a lot of positive feedback, primarily through word of mouth.  We really appreciate that.
We're excited to launch this website today so we can all enjoy this experience together.  It's been a lot of work and a lot of fun creating this site.  We hope you have a good time here and we know you will find some pretty cool stuff to help you express your own isleitude (island attitude).
We're also excited to introduce our Isleitudes Rewards Program.  We all know that there are many online shopping choices.  Again, we're happy that you're here and we want to show our appreciation.  Through the rewards program, you'll be able to quickly and easily build up points to redeem for discounts on everything we offer here.  There are several ways to earn, including being rewarded just for being born!  Yep, an Isleitudes birthday present just for you.  And when you share this site, you and your friend are both rewarded.  Check out the details by clicking on "Isleitudes Rewards" on the right side of each page.
We'll be adding new items frequently, so please visit often.  This is an ever changing inventory.  Some products roll in again, wave after wave.  Others might wash ashore once, never to be seen again.  So, if you see something you love, make it your own.  We will always post updates on the site and you can also join our mailing list to be among the first to know all the news.  (We do not share your email address with others.)
Okay, come on in.  The water's great!
*At this time, we are only able to ship to locations in North America.  We will expand this service to other areas as soon as possible.  To our global friends and loved ones, we appreciate your support, understanding, and patience.